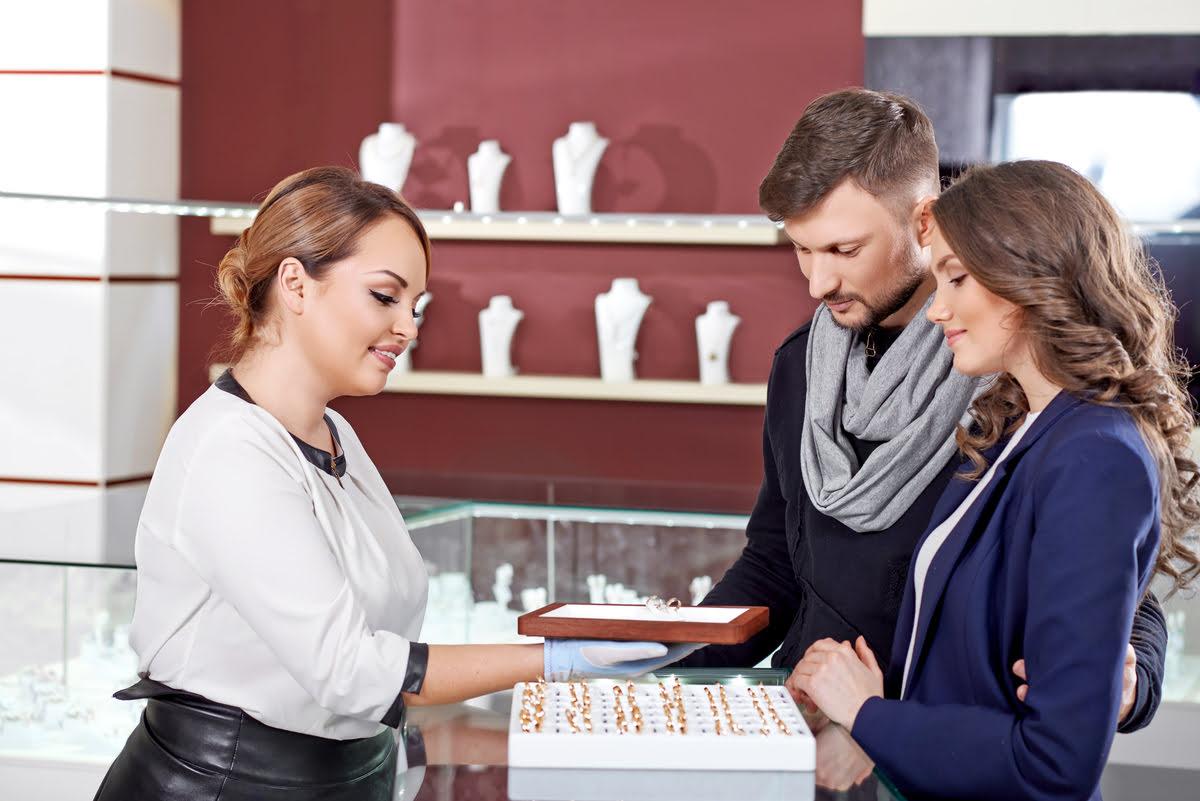 Your local jewelry store isn't your only option for finding and buying high-quality fine jewelry. In fact, your local pawn shop might work better for you.
So if you're in the market for a fine piece or two, here are 6 reasons to get it from a pawn shop.
1. Great Prices
We all know fine jewelry carries a hefty price. But pawn shops can offer much lower prices than jewelry stores because the pieces are used — yet used doesn't mean "bad condition". Many pawn shops have pieces that are almost as good as new, yet cost a fraction of "new".
2. Price Flexibility
Is a piece still out of your budget, but you want it? No worries — some pawn shops may be open to a bit of haggling.
That said, not all are. In this case, you can still bring in your own items to sell or for a pawn loan, then use your proceeds to purchase the piece you want.
Alternatively, some pawn shops even offer layaway. It never hurts to ask a pawn shop to see if they're willing to work with you on a payment plan so you can afford that lovely piece.
3. Selection
Pawn shops specializing in jewelry have a wider selection than you might think.
That's because they get pieces from all over — everything from major jewelers to small, independent operations may have pieces show up in your local pawn store. You effectively get to "visit" several jewelers at once while scoring a great deal on any piece you buy.
4. Confidence and Quality
Reputable pawn shops thoroughly test every piece that comes through their store for authenticity before putting it on their shelves for sale.
Plus, pawn shops repair and renovate pieces to make sure your choice of jewelry is in great shape. Whether it's clearing up surface scratches or changing the clasps, you can rest assured that your piece is genuine and in fantastic shape.
5. Knowledgeable Pawn Shop Staff
Jewelry is quite a deep and broad field. Trying to learn the nitty-gritty of jewelry and precious stones can be pretty overwhelming.
Luckily, pawn shop staff — especially those at stores specializing in jewelry — are knowledgeable on all things jewelry. Whether you have questions about what a "karat" is or you need help finding a good engagement ring, pawn staff are often able to help you out.
6. For The Environment
As much as we love jewelry, creating new pieces can be bad for the environment. By buying used at a pawn shop, you're reducing your environmental footprint by cutting the demand for new jewelry and precious stones.
So now you save money and help the environment. Not a bad deal.
Looking for jewelry in the Philadelphia area? Don't break the bank. Instead, come down to Cash Express pawn shop. We love jewelry and precious stones, so we've got plenty of those at great prices. And if you have some fine jewelry that you'd like to pawn or sell, we'd love to take a look and get you a fair deal. Stop into our store today!